beginning of content:
The Community College Advisory Panel (CCAP)
The Community College Advisory Panel (CCAP) was established to assist the College Board in better serving community colleges and the many students whose access to higher education is through this sector. CCAP promotes national recognition of the role of community colleges in providing access to higher education. It encourages increased participation of community colleges in College Board membership, meetings, governance and advisory activities in order to build partnerships with schools and other sectors of higher education on behalf of educational excellence for all students.
Membership for 2016–2017
Lawrence A. Nespoli, Chair
"Community colleges are in the national spotlight like never before. But access to college is no longer enough, if it ever was. We must do our best to ensure that students have access to success when they enroll at our colleges. To that end, New Jersey's community colleges and the College Board have formed new partnerships on statewide placement tests, including the use of common cut scores and validity studies, to determine how well those cut scores are working. I am pleased and honored to serve on the Community College Advisory Panel as we further collaborate on ways to improve student success."
— Lawrence A. Nespoli, President, New Jersey Council of County Colleges, Trenton, N.J.
Lawrence A. Nespoli is president of the New Jersey Council of County Colleges, the statewide coordinating and lobbying organization for New Jersey's community college system. He also teaches in Rowan University's Doctorate Program in Community College Leadership.

Community colleges are the largest provider of higher education in New Jersey, with 19 colleges and more than 50 campuses located in all 21 counties throughout the state. One of Nespoli's proudest accomplishments has been the creation of the NJ STARS (Student Tuition Assistance Rewards Scholarship) program, which provides full community college scholarships to high school students who graduate in the top 15 percent of their class. Students who complete an associate degree with at least a B average are then eligible for junior and senior year scholarships at New Jersey's four-year colleges and universities.

Nespoli previously served in a number of campus and state-level positions in Maryland and Pennsylvania. He is a nationally recognized leader, researcher, author, and teacher in American higher education. He has published extensively in the area of college finance and legislative trends and has been a frequent speaker at national, regional, and state conferences. He has taught mathematics and philosophy courses at the undergraduate level and has served as a national lecturer in educational administration doctorate programs. He holds a bachelor's degree from Bucknell University, a master's degree from Catholic University, and a doctorate from Penn State. Nespoli resides with his wife and two children in Hopewell, New Jersey.
---
Laura Coleman 
is President of Bay de Noc Community College, a position she assumed in July of 2006. Prior to joining Bay College, Dr. Coleman was Executive Dean at Bertrand Crossing Campus, Lake Michigan College, Benton Harbor, MI. She also served as Interim Dean of Institute for Diversity and Leadership at Lake Michigan College, Benton Harbor, MI. She served as the Director at the Jefferson City Campus of State Fair Community College. Dr. Coleman received her Doctorate of Philosophy (Ph.D.) degree from the University of Missouri-Columbia, her Master of Business Administration (MBA) degree from Lake Forest Graduate School of Management, Lake Forest, IL, and her Bachelor of Science (BS) degree from the University of Illinois. Dr. Coleman serves on the Michigan Early Middle College Association Board, the Michigan Center for Student Success Advisory Committee, the Michigan Colleges Online Advisory Board, the Michigan Community College Association Executive Board, and as Past President to the Continuous Quality Improvement Network (CQIN). She serves on the American Association of Community Colleges (AACC) Presidents Academy Executive Committee and was appointed by the Association of Community College Trustees (ACCT) to the Advisory Committee of Presidents. She served on the AACC Commission on Academic, Student, and Community Development from 2011-2013, the Commission on Research, Technology, and Emerging Trends from 2013-2014, and the Michigan College Access Network Board of Directors from 2011-2015. Locally, she serves on the Delta County Economic Development Board, the EDA Executive Committee, the CUPPAD Central U.P. Regional Prosperity Collaborative and Rural Wage Study Committee, and is a member of Rotary. She served on the OSF Community Advisory Board from 2008-2012 and the Bay Area Economics Club from 2007-2014.
---
Shah S. Ardalan
"It is a great honor for me to be chosen to serve on the College Board's Community College Advisory Panel. As the first president of one of the fastest growing colleges in the country, I am acutely aware of the ever rising needs and expectations of our students, industries, and the local and global communities we serve. Despite internal and external challenges, today's innovative community college leaders are uniquely positioned to provide affordable education and relevant training opportunities to keep our workforce employed and our industries competitive. Accomplishing this mission requires a creative meshing of art and science! I look forward to working with my colleagues on the CCAP to bring about local and national understanding, recognition, and appreciation of the value and the vital roles innovative community colleges play in the economic prosperity of our country."
— Shah S. Ardalan, President, LSC-University Park
Shah Ardalan is Lone Star College-University Park's first president and a member of the Lone Star College System Executive Council. Before becoming president in September 2012, Ardalan served as LSC-University Park's chief executive officer (CEO). Entrusted to build the most innovative college of the 21st century, Ardalan is the chief architect of "invitation-to-innovate" (i2i). This shared vision resulted in a framework for innovation in education delivery, student services, workforce development, industry partnerships, and community enrichment.

In addition to an award-winning patent on an innovative approach to student success, this "One Location, Many Opportunities" campus was built by transforming the former Compaq Computer's World headquarters into a comprehensive community college, four universities, a charter high school, a preschool academy, the LSC Energy and Manufacturing Institute, several major corporate tenants, and many other functions. This campus of the 21st century now houses more than 10,000 students in pursuit of a brighter future through certificate, associate, bachelor's, master's, or doctoral degrees, and more.

In February 2008, Ardalan was named Lone Star College System's vice chancellor and chief information officer. Ardalan pioneered the restructuring of all Lone Star College System's IT operations, resources, and services. He built and led a team to record-breaking national and global recognition and awards for exceptional technology in support of student success at the fastest growing institution of higher education in the United States. Recognition and awards include: CIO magazine, IMS Global Impact, and Campus Technology Innovators.

Before joining Lone Star College System, Ardalan spent 20 years in both educational and executive roles at some of the best community college and university systems in North Carolina, New Mexico, Nevada, and Texas. Ardalan started his higher education career as an instructor in 1989 and advanced to research associate, director of Business Development, special assistant to the president, associate vice president, vice president, and chief information officer.

Throughout his career, Ardalan has been recognized for his visionary leadership, accurate view of education, and effective execution through building and mentoring high-performance teams. In addition to more than 100 presentations, articles, and features, Ardalan has been named one of "America's Top Educational Innovators" by Converge. Ardalan has received several honors and recognition such as Most Valuable Player, Outstanding Team Leader, and the M. "Cheesie" Nelson Award.

Ardalan's previous committee work includes Educause, Nevada System of Higher Education, New Mexico System of Higher Education, Texas System of Higher Education, Texas DIR, and the LEARN board of directors. He currently serves as chair-elect of the Houston Northwest Chamber of Commerce, IMS Global Board of Directors, Board of Trustees of Texas Repertory Theater, and Member of College Board's Community College Advisory Panel.

Ardalan's academic credentials include a master's degree in Electrical Engineering from North Carolina A&T State University and a bachelor's degree in Physics from the University of North Carolina at Greensboro, North Carolina. He also holds diplomas and certificates from the University of Lausanne (Switzerland) and Harvard University.
---
Frank Chong

"Community colleges play an ever more important role in helping students from all backgrounds achieve their educational goals. I have been fortunate to serve these institutions – and the students that attend them – for over two decades at the campus, district, and federal levels. Now, as president of Santa Rosa Junior College and a member of the Community College Advisory Panel, I am pleased to be working with the College Board to advance the mission of community colleges among the College Board's over 6,000 institutional members as well as advising the organization on national initiatives designed to address the needs of community college students and educators".
— Frank Chong, President, Santa Rosa Junior College
Dr. Chong is the fifth president of Santa Rosa Junior College, having assumed this position in January 2012. Previously he was the Deputy Assistant Secretary for Community Colleges at the United States Department of Education in Washington, D.C. He formerly served as President of Laney College in Oakland and Mission College in Santa Clara. He also held the position as Campus Dean and Dean of Student Affairs at San Francisco City College. In addition, he served as Special Assistant to the Speaker of the California Assembly, and as executive director of a Bay Area community-based non-profit organization.

 

Dr. Chong has a Bachelor of Arts degree from UC Berkeley in social welfare and Asian American Studies, and a master's degree in public administration from Harvard University. He also completed the Educational Management program at Harvard's Graduate School of Education, and earned his doctorate in educational administration, leadership and technology from Dowling College in Oakdale, New York.
---
Gena Glickman
"It is an honor to be appointed to the Community College Advisory Panel, to work collaboratively on a national scale with a group of leaders who are fully engaged in issues facing community colleges and our students. Community colleges are clearly a critical segment of higher education that provides a pathway for higher education, and in some cases, the only pathway available to a potential student. It is, therefore, incumbent for us to stay ahead of the curve on topics facing our students and communities that are critical to the advancement of our local and national interests. The CCAP is a forum to advocate, educate, and advise our colleagues, constituents and national leaders on policy and best practices to ensure that every student who has the desire, also has the opportunity, to attend college and to earn a postsecondary academic credential."
— Gena Glickman,  President, Manchester Community College (MCC)
Gena Glickman was appointed by the Board of Trustees for the Connecticut Community and Technical Colleges effective June 2008 as the fifth and first female president of Manchester Community College (MCC). Manchester Community College advances academic, economic, civic, and cultural growth by providing comprehensive, innovative, and affordable learning opportunities to diverse populations. The college is a learning-centered community committed to access, excellence, and relevance. The hallmark of the college's culture is shared understanding, shared responsibility, and shared leadership. The college sponsors Great Path Academy, a middle college high school with grades 9 through 12, on its campus.

Glickman creates opportunities for collaboration and leadership for the college and the community. She has led initiatives to design and implement a new strategic plan, an educational and facilities master plan, the Leadership Institute, the Institute for Community Engagement and Outreach, and the Regional College Readiness Alliance Advisory Board (formerly Great Path Academy Governing Board, chaired by Glickman). Through her initiatives to develop stronger town relationships and to reinvigorate economic development, the college's foundation, in partnership with the Town of Manchester, opened an Arts and Education Center on Main Street in response to a community-needs survey. The Center builds on the theme of arts and enterprise and has become a catalyst for new business development and increased pedestrian traffic, a boon for local businesses. MCC on Main houses a street-level art gallery, an entrepreneurship center, incubator space, classrooms, and a seminar room. The Center also offers music, book, and film programs, bringing arts and culture to a local community whose access to such events and to the college, might not otherwise be possible. A new agreement with area four-year colleges brings graduate programs to the area.

Glickman serves on numerous boards, including The Greater Hartford Arts Council, Rockville Bank, Eastern Connecticut Health Care Network, Hartford Consortium for Higher Education and the Manchester Chamber of Commerce. Additionally, she was appointed to serve on the Commission Advancement of Race and Ethnicity for the American Association of Community Colleges (AACC) and on the Commission for Research, Technology and Emerging Issues for the American Council on Education (ACE). She has been a book reviewer for the History of Education Quarterly, a refereed journal; has taught and developed graduate courses for the University of Maryland College Park; and served as a curriculum consultant for Northern Illinois University's extension adult-education doctoral program. She currently serves as a leadership coach for UMUC's doctorate in community college management.

Glickman received the 2012 Business Woman of the Year award from the Hartford Business Journal. In addition, in 2012, the college earned recognition as a top workplace in the Hartford region and in 2013, earned recognition as a top workplace nationally by Workplace Dynamics, which works with publishing partners locally and nationally. Glickman has served as a founding member of the North-West Suburban Chief Academic Officers (CAO) in Illinois; on the Technology Taskforce and the Legislative Taskforce for the statewide CAO group; co-chair of the Maryland Two- and Four-Year Chief Academic Officers; as an executive board member of the Maryland Network, Office of Women in Higher Education; as fiscal manager for Maryland Online; on the Executive Committee of the Maryland Association of Higher Education; and has chaired numerous regional accreditation visits.

Before her appointment at MCC, Glickman served as the vice president for Academic and Student Affairs at Elgin Community College, a large comprehensive college 38 miles west of Chicago. During the past 35 years, Glickman served as the associate provost for the University of Baltimore, an urban, upper-division, graduate, and professional university, one of 13 institutions in the University System of Maryland; dean of the College at Maryland College of Art and Design; executive director for Curriculum Development and Evaluation at Harford Community College; assistant to the vice president for Academic Affairs at Baltimore City College; assistant dean at the University of Baltimore School of Law; and as a tenured faculty member at the Essex Community College (now a campus of the Community Colleges of Baltimore County).

Glickman received the Distinguished Alumnus Award from the Johns Hopkins School of Education; the Faculty Mentor Award from University of Maryland College Park; Outstanding Administrator, Maryland Association of Higher Education; and a service award from Black Law Student's Association at the University of Baltimore.

Glickman holds a B.F.A. from the Maryland Institute College of Art, a master's degree from Johns Hopkins University School of Education; and a Ph.D. from the University of Maryland, College Park.
---
Marie Foster Gnage
"I am pleased to serve on CCAP with individuals who share my passion for community colleges. We've all "lived" the research regarding the value that democracy's colleges have for our students, communities, states, and our nation. Community colleges are in the spotlight: our discussions will certainly help us develop strategies to address the challenges and opportunities that come with the recognition that community colleges are valuable assets for workforce, economic and social development."
— Marie Foster Gnage, President, West Virginia University at Parkersburg
Marie Foster Gnage became the sixth president of West Virginia University at Parkersburg in July of 2004. Before assuming the presidency at WVU Parkersburg, she served as senior vice president for Academic Affairs at Raritan Valley Community College in North Branch, New Jersey; assistant vice chancellor for Education Services at Pima Community College in Tucson, Arizona; vice president for Instruction at Central Florida Community College in Ocala, Florida; dean of Academic Affairs and department head of English/ESL at Broward Community College, North Campus, in Coconut Creek, Florida. She was an ACE Fellow through the American Council on Education Fellows Program with Winthrop University, Rock Hill, South Carolina, serving as the host institution. She also served as assistant professor of English at Florida A&M University in Tallahassee and regional vice president for West Virginia University.

President Gnage was appointed to the AACC's 21st Century Commission on the Future of Community Colleges and the West Virginia Sesquicentennial of the American Civil War Commission. She is a member of the American Association of Community Colleges (AACC) board of directors currently serving as chair, past chair of the American Council on Education (ACE) Network Executive Board, Mid-Ohio Valley Chamber of Commerce Board, Region IV Workforce Investment Board, United Way of the Mid-Ohio Valley Board of Governors, Mid-Ohio Valley Regional Council, Campus Compact board of directors, and West Virginia Humanities Council.

Gnage has several publications, including "Voice, Mind, Self: Mother and Daughter Relationships in Amy Tan's Fiction," in Women of Color, UP Press (Fall 1996); A Bio-bibliography of Southern Black Creative Writers, 1829–1953, Greenwood Press, Inc., (1988); "Reconfiguring Self: A Matter of Place in Selected Novels by Paul Marshall," in Middle Passages and the Healing Place of History: Migration and Identity in Black Women's Literature, The Ohio University Press (2006); and "Hiring for Student Success," co-author Kevin Drumm in Hiring the Next Generation of Faculty, Jossey-Bass (2010). She has made presentations at numerous leadership workshops, institutes, and conferences.

Gnage holds a bachelor's degree in English from Alcorn A&M College, Lorman, Mississippi; a master's degree in English from University of Southwestern Louisiana, and a doctoral degree in English (American Literature) from Florida State University.

Gnage was presented with the Empowerment Inspiration Award given by the West Virginia Minority Business Development Center to individuals for significant achievements/accomplishments, inspiring others by example and guidance, and continuing to excel in personal and professional goals and objectives; the Women of Excellence Award for Trail Blazing from Altrusa International, Inc., awarded to women that have made inroads in their careers and/or community that have never been done before; and the Shirley B. Gordon Award of Distinction, presented by Phi Theta Kappa International Honor Society of the Two-Year College for her outstanding support of Phi Theta Kappa.
---
Elmer J. Guy
"I am pleased to serve as a member of CCAP. As a leader of a higher education institution devoted to addressing the postsecondary education needs of Native American students, I look forward to advancing the voice of our students with my CCAP and College Board colleagues. More than ever, our nation needs a well-educated citizenry that represents the diversity of our nation. CCAP and the College Board are important contributors to this goal."
— Elmer J. Guy, President, Navajo Technical College
Elmer J. Guy is president of Navajo Technical College. He is responsible for overseeing all aspects of the operation of the college, including administration, instruction, student affairs, financial services, and institutional development; as well as working with the Navajo Nation, and the state and federal governments. Currently, there are more than 1,400 students enrolled in programs leading to certificates and A.A.S. degrees, as well as registered nursing and six other bachelor's degrees. Navajo Technical College was recognized as one of the top 120 community colleges in the United States in 2011.

Before his leadership of Navajo Technical College, Guy was the vice president for Academic and Student Services at Crownpoint Institute of Technology. He was responsible for providing academic and administrative leadership, overseeing three deans and their day-to-day operation (academic, student services, and continuing education). He chaired the NCA-HLC Steering Committee for three years, leading the Institute to its Initial accreditation by the Higher Learning Commission/NCA. As dean of instruction at Crownpoint, Guy oversaw 30 faculty members in provision of seven A.A.S. degrees and thirteen certificate programs. He provided administrative functions relative to fiscal and academic policies and procedures of the Institute.

Before coming to Crownpoint, Guy was a consultant with the Office of Indian Education Programs (OIEP) and executive director of the Division of Dine Education, at which he reported directly to the Navajo Nation president. In these roles, Guy was responsible for establishing strategic plans to strengthen Navajo education, identifying annual funding priorities, and submitting budget proposals for funding to the Navajo Nation Council. He successfully administered more than $43 million of federal, state, tribal, private, and foundation grants; presented testimony at congressional and state hearings; and sought additional resources. Guy was also instrumental in securing a $10 million grant from the National Science Foundation to strengthen science, math, and technology education, as well as $1 million grant from the Annenberg Foundation to enhance school and community partnerships.

Dr. Guy earned his doctor of philosophy degree from the University of Arizona, a master's degree from the University of San Francisco, and a bachelor's degree from the University of Arizona. He is currently a member of the New Mexico Association of Community College Trustees, the American Indian Higher Education Consortium, and the American Indian College Fund.
---
Bonita Jacobs
"I am honored and delighted to become a member of the College Board's Community College Advisory Panel. A robust community college system is critical if we are to meet the needs of students and increase postsecondary educational opportunities. I am eager to continue the dialogue about the increasingly critical role that community colleges play in the national higher education agenda."
— Bonita Jacobs, President, University of North Georgia
In 2011, Bonita Jacobs took office as the 17th president of North Georgia College & State University. In 2012, North Georgia College and State University was consolidated with Gainesville State College to form a new institution, the University of North Georgia.

Before her appointment to the presidency, Jacobs served as executive director of the National Institute for the Study of Transfer Students and as vice president for Student Development at the University of North Texas. She is a former dean of students at Western Carolina University in North Carolina. Jacobs is a past journal editor and she has authored two books and a number of chapters, journal articles, and reviews. She has received more than $3 million in grant funding to support her work and is a frequent keynote speaker and consultant on transfer student issues.

North Georgia, located in the Blue Ridge Mountains, is a coeducational public university with more than 6,000 students. It is the state's second-oldest university and has a selective student body. North Georgia is distinctive among its peer institutions in that it is one of only six senior military colleges in the United States. The Army ROTC Corps of Cadets comprises about 13 percent of the student population. Dr. Jacobs is only the second female in the United States to lead a senior military college.

Jacobs earned both a bachelor's degree in Spanish and a master's degree in counseling from Stephen F. Austin State University, at which she also served as director of Residence Life. She earned her doctorate in educational administration from Texas A&M University.

Jacobs has received numerous awards and citations, including the Ted K. Miller Achievement of Excellence in Assessment from the Council for the Advancement of Standards, the John Jones Award from the National Association of Student Personnel Administrators (NASPA), and a NASPA Best Practice Award in 2010 for her study abroad work in Chile. The American College Personnel Association (ACPA) selected her as a Diamond Honoree recipient for 2010–2011.
---
Joyce Judy
"I am honored to join the College Board's Community College Advisory Panel, and I look forward to working with my colleagues to address the major issues facing community colleges across the country. As the only community college in the state of Vermont, CCV is in a unique position to provide access to quality, affordable higher education to every Vermonter. We work extensively with partners in the business community to design programs that help strengthen the workforce as well as fuel economic development and innovation. CCV is also the state leader in developing opportunities for high school students to take college classes in an effort to close the gap between high school graduation and college matriculation. I am excited to work with the other members of the panel to navigate many of today's higher education challenges, and to raise awareness of community colleges and the strength and influence we bring to building a strong future for all."
— Joyce Judy, President of the Community College of Vermont
Joyce Judy became president of CCV in 2009, having previously served as dean of students and provost of the College.

She is recognized as a statewide leader in the development of Vermont's Dual Enrollment Program for high school students, and she has overseen the broad expansion of CCV's workforce education initiatives, including the Governor's Career Ready Certificate program.

By deepening CCV's relationships with the philanthropic community, Judy has achieved significant growth in private support for CCV initiatives, including several scholarship programs, the Introduction to College Studies program to improve college-going rates of Vermont high school students, and enhanced services to Vermont's military veterans.Judy serves on several boards, including the New England Board of Higher Education, College Board Community College Advisory Panel, University of Vermont Health Network/Central Vermont Medical Center, the Center for Financial Literacy at Champlain College, The University of Vermont Continuing Education Advisory Council, the Vermont Higher Education Council, and the Vermont Business Roundtable.

She earned her bachelor's degree at the University of New Hampshire and her master's in Organization and Management from Antioch New England Graduate School, and she is a recipient of Vermont Women in Higher Education's Jackie Gribbons Leadership Award.

Judy is an avid runner and cyclist, and she continues to enjoy working on the family farm where she was raised, McNamara Dairy in Plainfield, NH. She and her spouse Ben Judy live in Waterbury, Vermont.
---

Nancy J. McCallin
"I am honored to be on the College Board's Community College Advisory Panel. One of the critical challenges of the 21st century is to increase educational attainment. Yet, as a nation, we are at risk of having future generations less educated than their parents. If we do not address alignment of our K–12 and higher education systems, we will not be competitive in the global economy. Remediation needs of postsecondary students continue to worsen and need to be addressed in order to increase educational attainment. I hope to align assessment with the common core to provide an authentic assessment to ensure students move quickly through the remediation sequence and into a program that leads to a skilled workforce."
— Nancy J. McCallin, President, Colorado Community College System, Denver, Colo.
Nancy J. McCallin is the president of the Colorado Community College System (CCCS). As CCCS president, McCallin leads the state's largest system of higher education, which serves more than 151,000 students annually. The Colorado Community College System has career and academic programs in the 13 state community colleges and career and technical programs in more than 160 school districts and seven other postsecondary institutions.

Before coming to CCCS, McCallin served for six years as the executive director of the Governor's Office of State Planning and Budgeting, a cabinet level position. As state budget director, she was responsible for budget policy and resource allocation for the state's $13 billion budget.

For a decade before her role as Colorado's budget director, McCallin was chief economist for the Legislative Council of the Colorado General Assembly. From 1981 to 1989, she was an economist with United Banks of Colorado, Inc. (now Wells Fargo), at which she was responsible for analyzing and forecasting national, state, and mountain-region economies.

Currently, McCallin serves on the board of the American Council on Education, is a member of the Colorado Workforce Development Council, a board member of the Community Advisory Board of Wells Fargo Bank of Colorado, a board member of the Metro-Denver Chamber of Commerce, a board member of the Institute of International Education, and a member of the Women's Forum. Previously, McCallin served as commissioner on the Supreme Court Nominating Commission, chair and board member of the Colorado Housing and Finance Authority, board member of the National Association of State Budget Officers, board member of the National Association of Business Economists, president of the Denver Association of Business Economists, and commissioner on the Information Management Commission of the State of Colorado.

McCallin earned a Bachelor of Arts from Claremont McKenna College and a Master of Arts and a Doctor of Philosophy in Economics from the University of Colorado Boulder.
---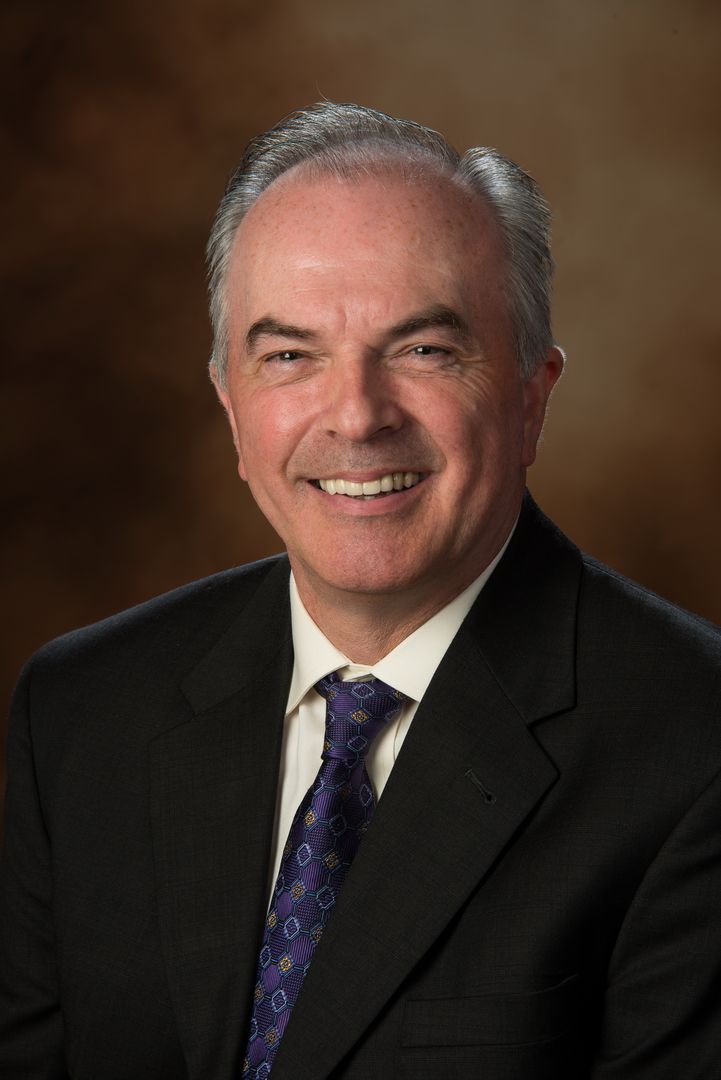 Michael J. McDonough
"It is an honor and a privilege to serve on this distinguished Advisory Panel. We are at a crucial moment for the community college sector and I believe that The College Board has a unique opportunity to promote those initiatives and partnerships that will define and shape more dynamic and responsive community colleges."
— Michael J. McDonough, President, Raritan Valley Community College, N.J.
In June 2014, Michael McDonough was appointed as the eighth president of Raritan Valley Community College in New Jersey.

Before joining RVCC, McDonough was Provost and Vice President for Academic Services, Monroe Community College, Rochester, NY (2011-2014); Dean of Liberal Arts, Monroe Community College, (2007-2011); and the Fred H. Gertz Professor of English at Alfred University, Alfred, NY (1987-2007).

He has a Certificate in Educational Management from Harvard University, a Ph.D. in American Literature from Penn State, an MA in American Literature from Oklahoma State University, a Post Graduate Certificate of Education from Reading University (England), and a BA (Hons) in Drama from Reading University (England). He has lived in America since 1981 and remains convinced that England will once again win the World Cup.
---

Stephen E. Smith
"The College Board has been a leader in education for many years. To be asked to be part of this organization in the form of serving on the Community College Advisory Panel along with some of the nation's great community college leaders is a privilege and honor. It is incumbent upon us to provide leadership in assisting with the growth, mission, diversity, and purpose of our nation's community college system."
— Stephen E. Smith, President, Eastern Oklahoma State College, Wilburton, OK
---
Kenneth L. Ender, Past Chair and current Trustee
"I am delighted to be a member of the College Board's Community College Advisory Panel. The opportunity to work collaboratively with the Board and my colleagues to enhance student success is a very special opportunity. There is considerable work to be done to assure our K–12 curricula align with that of community college higher education. Our goal should be nothing less than assuring every high school graduate is prepared for postsecondary training and/or postsecondary education. The economy and workplace of the 21st century demands nothing less. I am thankful for the opportunity to be a part of this effort."
— Kenneth L. Ender, President, Harper College, Palatine, Ill.
Kenneth L. Ender, Ph.D., was selected by the Board of Trustees of William Rainey Harper College in Palatine, Illinois, to serve as the college's fifth president, effective July 1, 2009. Harper College is a comprehensive community college dedicated to building community through student success, providing excellent education at an affordable cost, promoting personal growth, enriching the local community and meeting the challenges of a global society.

Ender is working to increase Harper's focus on student success. As an Achieving the Dream College, Harper is moving forward on several fronts. The college held a Week of Engagement activities focused on involving the community in discussions on the roles of higher education and workforce and community needs. This symposium resulted in a white paper to feed a community-based strategic planning session in March 2010. His goal is for Harper College to become the model of a 21st-century community college. Since his arrival at Harper, Ender has been asked to serve as a member of the American Association of Community Colleges' (AACC) Commission on Research, Technology and Emerging Trends.

Before arriving at Harper College, Ender had served as president and chief executive officer (CEO) of Cumberland County College in Vineland, New Jersey, for 11 years. In total, the college serves three urban cities, 10 townships and one borough. He successfully positioned the college as a vibrant institution that enhances the community's quality of life.

In September 2008, Ender won the Northeast Region President/CEO Award issued annually by the Association of Community College Trustees. The award is given to a community college president/CEO who has initiated and developed innovative programs, served on technical or special committees, and promoted positive partnerships on campus and throughout the community. Ender was chosen as the recipient of the 8th Annual Community College Alliance Leadership Award, given by Franklin University in Ohio. He was also selected as the National President Pacesetter of the Year by the National Council for Marketing and Public Relations and received the prestigious Hesed Acts of Loving Kindness Award from Temple Beth Hillel in Vineland.

He served on the New Jersey Chamber of Commerce Board, and the Executive and Facilities Committees, as well as the Academic Affairs Council of the New Jersey Council of County Colleges. Ender was immediate past chair of the New Jersey Community College Presidents and served on the Cumberland County Workforce Board. He was a member of the boards of Cumberland County Economic Development; the Cumberland County Intermunicipality Empowerment Zone, South Jersey Healthcare; and the Greater Vineland, Millville, and Bridgeton Chambers of Commerce.

During the past 30 years, Ender has held a variety of positions in higher education, including vice president for academic affairs at Richland Community College, interim district dean at Cuyahoga Community College, associate vice president for administrative services at Cleveland State University, director of student activities at Virginia Commonwealth University, and director of student advising at University of Georgia. He also has teaching experience and has written numerous publications.

In addition to his Ph.D. in urban services leadership from Virginia Commonwealth University, Ender holds a Master in Education from University of Georgia, and bachelor's degree in business management, also from Virginia Commonwealth University.