beginning of content:
The Community College Advisory Panel (CCAP)
The Community College Advisory Panel (CCAP) was established by the Board of Trustees to assist the College Board in better serving community colleges and the many students whose access to higher education is through this sector. CCAP promotes national recognition of the role of community colleges in providing access to higher education. It encourages increased participation of community colleges in College Board membership, meetings, governance and advisory activities in order to build partnerships with schools and other sectors of higher education on behalf of educational excellence for all students.
Membership for 2016–2017
Lawrence A. Nespoli, Chair
"Community colleges are in the national spotlight like never before. But access to college is no longer enough, if it ever was. We must do our best to ensure that students have access to success when they enroll at our colleges. To that end, New Jersey's community colleges and the College Board have formed new partnerships on statewide placement tests, including the use of common cut scores and validity studies, to determine how well those cut scores are working. I am pleased and honored to serve on the Community College Advisory Panel as we further collaborate on ways to improve student success."
— Lawrence A. Nespoli, President, New Jersey Council of County Colleges, Trenton, N.J.
Laura Coleman is President of Bay de Noc Community College, a position she assumed in July of 2006. Prior to joining Bay College, Dr. Coleman was Executive Dean at Bertrand Crossing Campus, Lake Michigan College, Benton Harbor, MI. She also served as Interim Dean of Institute for Diversity and Leadership at Lake Michigan College, Benton Harbor, MI. She served as the Director at the Jefferson City Campus of State Fair Community College. Dr. Coleman received her Doctorate of Philosophy (Ph.D.) degree from the University of Missouri-Columbia, her Master of Business Administration (MBA) degree from Lake Forest Graduate School of Management, Lake Forest, IL, and her Bachelor of Science (BS) degree from the University of Illinois. Dr. Coleman serves on the Michigan Early Middle College Association Board, the Michigan Center for Student Success Advisory Committee, the Michigan Colleges Online Advisory Board, the Michigan Community College Association Executive Board, and as Past President to the Continuous Quality Improvement Network (CQIN). She serves on the American Association of Community Colleges (AACC) Presidents Academy Executive Committee and was appointed by the Association of Community College Trustees (ACCT) to the Advisory Committee of Presidents. She served on the AACC Commission on Academic, Student, and Community Development from 2011-2013, the Commission on Research, Technology, and Emerging Trends from 2013-2014, and the Michigan College Access Network Board of Directors from 2011-2015. Locally, she serves on the Delta County Economic Development Board, the EDA Executive Committee, the CUPPAD Central U.P. Regional Prosperity Collaborative and Rural Wage Study Committee, and is a member of Rotary. She served on the OSF Community Advisory Board from 2008-2012 and the Bay Area Economics Club from 2007-2014.
Shah S. Ardalan
"It is a great honor for me to be chosen to serve on the College Board's Community College Advisory Panel. As the first president of one of the fastest growing colleges in the country, I am acutely aware of the ever rising needs and expectations of our students, industries, and the local and global communities we serve. Despite internal and external challenges, today's innovative community college leaders are uniquely positioned to provide affordable education and relevant training opportunities to keep our workforce employed and our industries competitive. Accomplishing this mission requires a creative meshing of art and science! I look forward to working with my colleagues on the CCAP to bring about local and national understanding, recognition, and appreciation of the value and the vital roles innovative community colleges play in the economic prosperity of our country."
— Shah S. Ardalan, President, LSC-University Park
Frank Chong
"Community colleges play an ever more important role in helping students from all backgrounds achieve their educational goals. I have been fortunate to serve these institutions – and the students that attend them – for over two decades at the campus, district, and federal levels. Now, as president of Santa Rosa Junior College and a member of the Community College Advisory Panel, I am pleased to be working with the College Board to advance the mission of community colleges among the College Board's over 6,000 institutional members as well as advising the organization on national initiatives designed to address the needs of community college students and educators".
— Frank Chong, President, Santa Rosa Junior College
Gena Glickman
"It is an honor to be appointed to the Community College Advisory Panel, to work collaboratively on a national scale with a group of leaders who are fully engaged in issues facing community colleges and our students. Community colleges are clearly a critical segment of higher education that provides a pathway for higher education, and in some cases, the only pathway available to a potential student. It is, therefore, incumbent for us to stay ahead of the curve on topics facing our students and communities that are critical to the advancement of our local and national interests. The CCAP is a forum to advocate, educate, and advise our colleagues, constituents and national leaders on policy and best practices to ensure that every student who has the desire, also has the opportunity, to attend college and to earn a postsecondary academic credential."
— Gena Glickman,  President, Manchester Community College (MCC)
Marie Foster Gnage
"I am pleased to serve on CCAP with individuals who share my passion for community colleges. We've all "lived" the research regarding the value that democracy's colleges have for our students, communities, states, and our nation. Community colleges are in the spotlight: our discussions will certainly help us develop strategies to address the challenges and opportunities that come with the recognition that community colleges are valuable assets for workforce, economic and social development."
— Marie Foster Gnage, President, West Virginia University at Parkersburg
Elmer J. Guy
"I am pleased to serve as a member of CCAP. As a leader of a higher education institution devoted to addressing the postsecondary education needs of Native American students, I look forward to advancing the voice of our students with my CCAP and College Board colleagues. More than ever, our nation needs a well-educated citizenry that represents the diversity of our nation. CCAP and the College Board are important contributors to this goal."
— Elmer J. Guy, President, Navajo Technical College
Bonita Jacobs
"I am honored and delighted to become a member of the College Board's Community College Advisory Panel. A robust community college system is critical if we are to meet the needs of students and increase postsecondary educational opportunities. I am eager to continue the dialogue about the increasingly critical role that community colleges play in the national higher education agenda."
— Bonita Jacobs, President, University of North Georgia
Joyce Judy
"I am honored to join the College Board's Community College Advisory Panel, and I look forward to working with my colleagues to address the major issues facing community colleges across the country. As the only community college in the state of Vermont, CCV is in a unique position to provide access to quality, affordable higher education to every Vermonter. We work extensively with partners in the business community to design programs that help strengthen the workforce as well as fuel economic development and innovation. CCV is also the state leader in developing opportunities for high school students to take college classes in an effort to close the gap between high school graduation and college matriculation. I am excited to work with the other members of the panel to navigate many of today's higher education challenges, and to raise awareness of community colleges and the strength and influence we bring to building a strong future for all."
— Joyce Judy, President of the Community College of Vermont

Nancy J. McCallin
"I am honored to be on the College Board's Community College Advisory Panel. One of the critical challenges of the 21st century is to increase educational attainment. Yet, as a nation, we are at risk of having future generations less educated than their parents. If we do not address alignment of our K–12 and higher education systems, we will not be competitive in the global economy. Remediation needs of postsecondary students continue to worsen and need to be addressed in order to increase educational attainment. I hope to align assessment with the common core to provide an authentic assessment to ensure students move quickly through the remediation sequence and into a program that leads to a skilled workforce."
— Nancy J. McCallin, President, Colorado Community College System, Denver, Colo.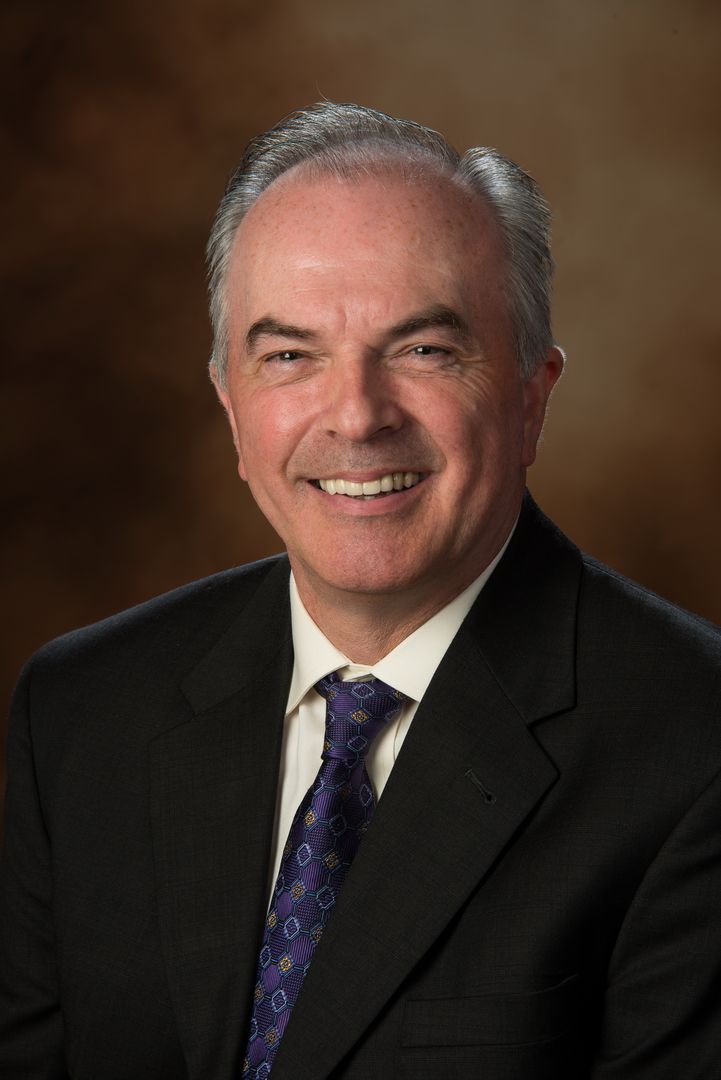 Michael J. McDonough 
"It is an honor and a privilege to serve on this distinguished Advisory Panel. We are at a crucial moment for the community college sector and I believe that The College Board has a unique opportunity to promote those initiatives and partnerships that will define and shape more dynamic and responsive community colleges."
— Michael J. McDonough, President, Raritan Valley Community College, N.J.

Stephen E. Smith
"The College Board has been a leader in education for many years. To be asked to be part of this organization in the form of serving on the Community College Advisory Panel along with some of the nation's great community college leaders is a privilege and honor. It is incumbent upon us to provide leadership in assisting with the growth, mission, diversity, and purpose of our nation's community college system."
— Stephen E. Smith, President, Eastern Oklahoma State College, Wilburton, OK
Kenneth L. Ender, Past Chair and current Trustee 
"I am delighted to be a member of the College Board's Community College Advisory Panel. The opportunity to work collaboratively with the Board and my colleagues to enhance student success is a very special opportunity. There is considerable work to be done to assure our K–12 curricula align with that of community college higher education. Our goal should be nothing less than assuring every high school graduate is prepared for postsecondary training and/or postsecondary education. The economy and workplace of the 21st century demands nothing less. I am thankful for the opportunity to be a part of this effort."
— Kenneth L. Ender, President, Harper College, Palatine, Ill.